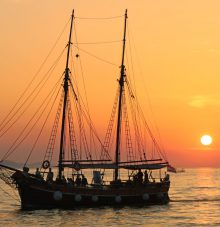 Inclusions
Round-trip hotel transfers
Drinking water
BBQ dinner and seasonal fruits
Life jackets
Snorkeling equipment
Licensed English-speaking guide
Basic accident insurance
Exclusions
A National Park entrance fee of 400 THB per adult and 200 THB per child has to be paid directly to the boat staff on the day of the trip.
7 Island Sunset Cruise (Dinner included)
Cruise by long-tail boat to the offshore islands of Krabi. Snorkel at Poda Island, Tup Islets, and Chicken Island and watch a spectacular sunset in the Andaman Sea on this 6-hour tour and feast on an authentic barbecue dinner with Thai food and BBQ skewers.
Highlights
Travel by boat and see the sights from the water
Free hotel pickup and drop-off included
Buffet dinner included
Snorkel gear included
Led by a local guide
What you can expect
Enjoy an 6-hour excursion to the 4 Islands just off the coast from Ao Nang. During the trip you will make 7 stops at Phra Nang Cave Beach, Koh Tan Ming, Koh Si, Tup Islets, Chicken Island, Poda Island and a plankton stop near Railay.
Following a pick-up in the early afternoon from locations in Krabi, Ao Nang, and Railay Beach, this tour to the 4 Islands area offers a similar itinerary to the morning departure, but with the opportunity to watch a spectacular sunset out at sea, and the chance of swimming and snorkeling with luminescent plankton.
The first stop is Phra Nang Cave Beach on the southernmost tip of the Railay peninsula. You can visit the famous "Phallus Shrine" in a cave which is famous for its wonderful stalactites and stalagmites. Since ancient times, Phra Nang (Princess) Cave has been where fishermen, before going out to sea, have made offerings to the symbolic Phallus of Shiva. Then it's time to head out to the islands, where you will swim and snorkel at Koh Tan Ming, the rock island in front of Poda, before heading around the island and over to Koh Si.
This rocky outcrop has many underwater reefs and caves, and tends to offer a bit better snorkeling than on the other island. There have been spotted Blacktip Reef Sharks at this area, but don't worry they are not considered a threat as reed sharks here are are quite small here.
There is a photo opportunity around the head of Chicken Island before the next stop at Tup islets for some beach time and a walk across the spectacular sandbank that connects it to Chicken island at low tide.
The last island stop will be at Koh Poda, where you will enjoy a buffet dinner of Thai food and BBQ skewers. There's plenty of opportunity for more photographs as you watch the sun go down over the islands. After dark, the crew will entertain you with a fire dancing show under the stars.
Finally, it's time to head back to the mainland, to the shores off Railay West beach. If you are lucky, you can swim with the harmless phosphorescent plankton. After dropping off passengers in Railay, you will head back to Ao Nang.
More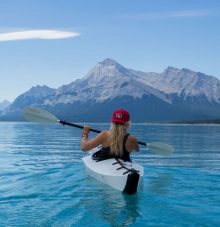 Inclusions
Hotel pickup and drop-off
Transport by air-conditioned vehicle
Professional guide
Kayaks and safety equipment
Thai lunch
Exclusions
Food and drinks, unless specified
Gratuities (optional)
Ao Luk Sea Cave Tour by Kayak
Explore the sea caves of Ao Luk on a kayak tour led by an experienced guide. Paddle around lagoons and mangrove stands to caverns such as Tham Phee Hua Toh, decorated with stalactites and prehistoric paintings. Between kayak explorations, enjoy a Thai lunch in Bor Thor village, and later stop for a swim and snack in the crystalline stream of Tha Pom. Round-trip hotel transport from Krabi is included on this full-day tour.
Highlights
Day trip (destination A to B)
Enjoy a day away from the hustle and bustle of the city
Free hotel pickup and drop-off included
Instant Confirmation
Lunch included
Perfect for all ages and skill level
Perfect introduction for first-time visitors
Small group ensures personal service
Small-group tour
Snorkel gear included
What you can expect
Following hotel pickup in the morning, you're transferred by air-conditioned minivan to Bor Thor, a small fishing village in the Ao Luk district, located about 25 miles (40 km) from Krabi. Drive through the rainforest and an oil palm plantation to the village for a kayak demonstration and route orientation.
Once you get settled in your boat, glide through a lovely mangrove forest as you paddle around Khlong Pling. Your guide points out stalactites and stalagmites at the entrance of sea caves in the Ao Luk district, such as Tham Phee Hua Toh, a large, airy cavern with many prehistoric wall paintings and layers of shell formations providing insight to archaeologists.
After a couple hours exploring the waterway, head back to the village around noon for a delicious home-cooked Thai lunch.
With your appetite sated, set out for an afternoon kayak trip of about an hour, paddling toward a hidden lagoon surrounded by limestone rock. Follow your guide to more sea caves — Tham Lot, Tham Khao Wong and Tham Lod Nua. You can also visit a small rubber-production village at low tide.
When you disembark at Bor Thor village, you'll visit the natural, crystal-clear stream of Tha Pom for swimming and refreshments before departing for your Krabi hotel.
More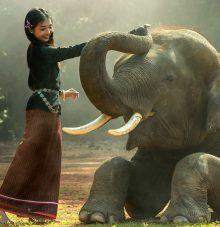 Inclusions
Transfers Meals
Accommodation in luxury tents
All activities
Fully trained guides
Not Included
Drinks
Items of a personal nature
Transfers with the exception of flight arrivals
Package Details
All tours undertaken at Elephant Hills include our unique Elephant Experience, pick up and onward transfer from Krabi, meals, accommodation in luxury tents, all tours and activities and the services of our own fully trained guides!
Elephant Hills Jungle Safari - 2 nights
During our Elephant Experience you will get close to and experience hands on these magnificent animals, you will interact with them and learn the secrets of their mahouts. Truly a once in a lifetime chance to experience the Asian Elephant, the largest land animal in this part of the world.
Highlights
Prepare and feed the Elephants one of their daily meals, scrub and clean and watch them bathe
Feed them their dietary supplements that help with digestion and overall well being
Plant some of their food which will be ready for next year's crop
You will not sit on or trek with our Elephants.
What you can expect
Day 1
Welcome to Elephant Hills Camp
Pick-up from your hotel or the airport in Krabi and transfer to Khao Sok. En-route, glimpses of tropical rural life here in southern Thailand can be caught. Upon arrival at Elephant Hills Camp, buffet lunch is served at 12:00pm, a variety of delicious Thai dishes cooked not too spicy awaits you.
Time travel on a canoe trip
After lunch you can relax during a jungle river canoe trip down the Sok River. The canoes are very stable and safe; life jackets are provided as well as a local river guide to paddle the canoe. Drift along the jungle river passing Limestone Mountains and cliffs covered with exotic tropical vegetation. Sometimes hornbill birds can be seen flying high overhead or reptiles basking in the sun on the riverbanks. From the canoe you can experience some of the last areas of primary rainforest, a world that has changed little in thousands of years.
The amazing Elephant Experience
Get out of the canoe and head over to the elephant sanctuary. Here you can see, touch and learn about the life of Thai elephants and about the Elephant Hills elephant conservation project.
Your guide will also teach you about the mahout, the elephant caretaker. While participating in our amazing Elephant Experience you will get very close to and even get your hands on these magnificent animals, you will have the chance to interact with them and learn the secrets of their mahouts.
You will prepare and feed them one of their daily meals, including their dietary supplements that help with their digestion and their overall well-being, then watch them bathe before you scrub and wash them clean. This is a once-in-a-lifetime opportunity to really experience the Asian Elephant, this part of the world's largest land animal!
The laid-back evening you deserve
After all this activity close to nature it is time for a hot shower in the unique bathroom of your luxury safari tent. Relax and enjoy the panoramic views of the surrounding jungle-covered mountains - this is 100% real nature! A wide selection of cocktails, wines and spirits is available at the "Jungle explorer's club bar". Optional evening entertainment includes a movie presentation, a traditional Thai dance performance from local school children and a cooking demonstration, where you learn how to properly prepare Thai specialties.
At 8:00pm it is time for dinner in this unique location beside the rainforest, the sounds and the atmosphere will make this a memorable meal. Spend the night in your luxury safari tent with a comfortable bed, reading lights, hot water and a western-style toilet. The tents' doors and windows are covered with mosquito netting as well as canvas flaps, so insects and reptiles will not bother you. Temperatures at night drop a little, the tents are well ventilated; blankets keep you warm in the chill of the night. This is real luxury so close to the heart of the rainforest!
Day 2
Spectacular Cheow-Lan-Lake Good morning Khao Sok!
Wake up to the sounds of nature and birds calling from the bushes next to the tent. By the time the sun comes up and the mist over the rainforest-covered mountains to the south of Elephant Hills clears, gibbons' territorial morning calls echo down the valley. Tea and coffee making facilities are available in your tent for early risers; breakfast is at your leisure.
Spectacular Cheow-Lan-Lake
Today you will explore Cheow-Lan-Lake by local long-tail boat. The man-made lake is surrounded by Limestone Mountains and cliffs covered in tropical rainforest that rise up from the shore of the lake and disappear somewhere in the far distance. The scenery has been compared to Guilin in China and Halong Bay in Vietnam. Few people know of the lake and even less have visited it.
There are more than one hundred islands in the lake and it stretches over 60 km from North to South. In the 70's the area was a hide-out for communists and students opposing the military dictatorship, which well preserved the area's unique environment as it was spared from urbanization. You can enjoy the spectacular scenery from the boat and will have time to dip into the lake's emerald water. Please bring your swimwear; towels are provided at the local raft house, where you will stop over for lunch and relaxation.
Good night, Khao Sok
In the late afternoon return to Elephant Hills for dinner and overnight in your luxury tent. The jungle bar will be open for people wanting to exchange stories of their day's experiences at the lake, and as extra entertainment you can witness a different movie, a different dance performance and a different cooking demonstration today - enough program to keep you busy until dinner, and enough action to ensure sweet dreams after you have been lulled to sleep by the background symphony of insects and frogs.
Day 3
A Little Jungle Adventure Modern era jungle explorers
Start the day with a wholesome breakfast before you will come face to face with the jungle by exploring it on foot. It is not an army survival exercise, there are no prizes for the fastest, snakes and spiders do not jump out at you - it is just an excellent opportunity to explore the ecology of one of the world's oldest rainforests, to see a great variety of exotic plants, tropical hardwood trees with huge roots, orchids, palms, ferns, bamboos, mosses… the variety is huge.
Birds such as the hornbill live high up above, gibbons can often be heard calling to their mates, a macaque or a leaf monkey may be swinging through the branches, beautiful butterflies buzz around - every day is different, but it is always truly wonderful to discover the great variety of life-forms that co-exists here together. Walk slowly. Look, learn and listen. Then you too will start to discover some of the secrets of the rainforest. Weather-dependent lunch can be served in the rainforest, cooked in bamboo, an old tradition of jungle explorers from past centuries.
Memories for a lifetime
Sadly around noon it is already time to return to Elephant Hills, and after a refreshing shower the onward transfer to your next hotel or the airport awaits you. All good things come to an end, they say, but luckily this unique experience will remain in your memory for the rest of your life!
Accommodation
Elephant Hills is Thailand's first luxury tented jungle camp combining the camp idea of African national parks with the Thai tropical forest environment.
Elephant Hills Camp Overview: Our 35 luxurious tents are tailor-made and set in the largest area of rainforest in Southern Thailand. Each tent features twin beds, fan, kettle, and a luxurious bathroom with toilet and hot/cold shower.
The tents provide ample space and are well protected against mosquitoes and other possible intruders. The furniture is handmade by our very own skilled craftsmen using natural materials and provides all the comfort a guest would normally find in a hotel room. There are enough lights to read by and fill your diaries with the days observations.
At the centre of the camp is the semi-open air main camp housing the restaurant. This serves as the place to meet other guests.
More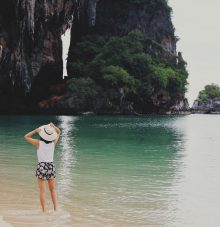 Inclusions
Hotel round-trip transfer
Drinking water and fruit
Lunch package
Snorkeling equipment
Kayak and equipment (if kayak option chosen)
Life jacket
Professional English-speaking guide
Exclusions
National Park fees of 300 THB per adult / 200 THB per child for Hong Island to be paid at point of entry. These fees are to help park rangers keep the park and wildlife protected and clean so you may enjoy the natural beauty
Hong Island Tour (Lunch included)
Discover one of the Andaman Sea's most beautiful islands on this 7-hour guided tour of Hong Island from Krabi. Enter the secret Hong Lagoon in a long-tail boat and snorkel in the clear waters. Dry off on the white sandy beaches and bathe in the warmth of the sun. Kayak on the calm waters around Hong Island and find it's secret lagoon.
Highlights
See native wildlife in their natural environment
Travel by boat and see the sights from the water
Snorkel gear included
Lunch included
Free hotel pickup and drop-off included
What you can expect
After being picked up from your hotel in the morning, sail by longtail boat from Krabi to one of Thailand's most stunning islands. This tour will take you to the main islands in the Hong group. On the way, stop at the rock island of Koh Daeng. Jump into the island's beautiful waters at and snorkel along the rocky ledges or take a walk through the mangrove forest. In the middle of the island lies the secret Hong Lagoon where you can be in harmony with nature. Kayak into this superb lagoon surrounded by huge limestone karsts and clear tranquil waters.
Enjoy a delicious lunch and refreshments on a tropical beach, giving you plenty of time to take in the beauty of the islands.
On this tour you will have the freedom to explore this beautiful island at your own pace. Paddle in the open sea by kayak (if kayak option is chosen), swim in the Hong Lagoon, snorkel, and relax on the beach. No matter what you choose, Hong Island is a place you won't easily forget.
Be taken back to your accommodations in Krabi at the end of the day.
More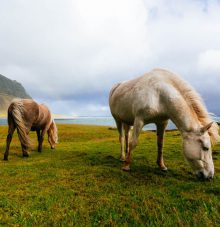 Inclusions
Hotel pickup and drop-off
Bottled water
Safety briefing and helmet
Professional guide
Exclusions
Food and drinks
Personal expenses
Horse Riding Ao Nam Mao Beach
Trot or gallop across the sand, located right on Ao Nam Mao Beach not far from Ao Nang — an ideal location for horseback riding. The beach is always quiet, apart from local fishermen searching for crabs, making it seem much further away from the bustling center of Ao Nang. Your guide will match you to a horse that's suited to experienced or novice riders for the 1- or 2- hour ride.
Highlights
Informative, friendly and professional guide
Small group ensures personal service
See native wildlife in their natural environment
Free hotel pickup and drop-off included
Choice of several departures throughout the day
What you can expect
Meet your guide at your hotel in Ao Nang, Ao Nam Mao or Krabi Town—pickup is also available from hotels in Klong Muang and Tubkaek for an additional fee. If you're traveling from Railay Beach, take the 15-minute boat ride from Railay East to Ao Nam Mao Pier for pickup upon arrival.
Safety-conscious staff match you to a trained horse that suits your skill level. The 1-hour guided horseback ride takes you along the deserted and windswept Ao Nam Mao Beach, which boasts beautiful views across the islands. If you'd like, you can even take your horses into the water. Opt for a 2-hour tour, and continue inland into the countryside, passing small villages and plantations.
Whether you are an experienced horse rider or a first-timer, you'll have a unforgettable experience riding along the beach, just kicking up the surf.
Finish the ride with a return transfer to your hotel.
More
Inclusions
Welcome drink
Herbal tea after the massage
Hotel round-trip transfers
Exclusions
Gratuities (optional)
Pickup from Klong Muang
Tubkaek Beach and Krabi Town (payable directly on the day of the trip)
Radarom Thai Massage and Spa - 1hr
The Thai Massage and Spa packages in Ao Nang offers Thai, oil and foot massages, herbal ball compress and aloe vera after sun treatments at a reasonable price. Choose your genuine indulging therapy from one of the pampering packages and spend an intimate moment with yourself during your Krabi holiday.
Highlights
Treat a loved one on a special occasion
Enjoy a day away from the hustle and bustle of the city
Free hotel pickup and drop-off included
What you can expect
This is a full service day spa conveniently located in Ao Nang. The spa provides a welcome escape from the 21st century affliction of stress and information overload. Expect an extensive range of massages based on ancient Thai healing traditions in a relaxing ambient near the the touristic center in Ao Nang at affordable prices.
Experience soothing massages, energizing body wraps, revitalizing facials and scrubs with natural ingredients, such as tamarind, coconut and various herbs. Calm nerves and redirect energy with a herbal ball massage. Your skin will certainly be shiny and soft.
A traditional Thai massage session will make you feel both relaxed and energized through its unique combination of full body stretching and reflexology. Regular practice improves your whole posture and flexibility. The internal organs and blood and lymph circulation are also stimulated, which results in smoother functioning and better elimination of toxins from the body. Blocked areas of tension should open out and your body and mind should feel more balanced and refreshed.
The highly qualified therapists combine traditional essential oil along with their well-trained techniques to fit your spirit and your necessity. No matter if you feel stressed or tired or even you just would like to be spoiled for supreme satisfaction and pleasure. The complete variety of treatment should have something suitable for your own personal fulfilment and requirement.
Relax, unwind and indulge as we pamper you from head to toe with one of the pampering Spa packages. The spa is daily opened from 10am to 10pm.
More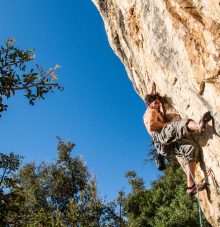 Inclusions
National Park fees
Bottled water
Professional guide
Hotel pickup and drop-off (selected hotels only)
Pickup and drop-off from designated meeting points (upon request)
Small-group tour
All climbing equipment and gear
Exclusions
Rock Climbing Railay Beach - Half Day
If you've never climbed before, this 4-hour introductory course is the ideal way to get yourself started! You will learn top rope climbing, belay techniques, safety measures, how to use equipment and basic climbing techniques.
Highlights
Choice of morning or afternoon departure
Enjoy fantastic aerial views
Excellent value for money
Family friendly
Popular choice with kids
Small group ensures personal service
All necessary equipment included
Hotel pickup included
Informative, friendly and professional guide
Instant Confirmation
Perfect for all ages and skill level
Small-group tour
What you can expect
Experience the thrill of rock climbing on the stunning limestone cliffs of Railay Beach, a world renowned destination for climbing in paradise! During this 4 hour introductory class you will be guided by an expert instructor on various climbing routes, suitable for beginner and intermediate climbers at mixed levels. We provide small group tours only with a maximum ratio of four students per instructor for your safety and enjoyment! The morning session runs from 9 am to 1 pm and the afternoon session runs from 2 pm to 6 pm. In each course you will learn top rope climbing, belay and climbing techniques, how to use the equipment and safety measures at some of the most scenic limestone outdoor climbing crags located on Railay and Phra Nang Beach.
More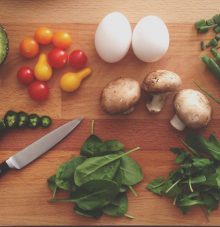 Inclusions
Professional guide
Ingredients, recipes and instructions in English
Fruits and preparation of spicy Thai salads
Food tasting and drinking water
Hotel round-trip transfer from Ao Nang and Krabi town
Exclusions
Personal expenses and gratuities
Hotel pick-up from Klong Muang and Tubkaek
Ya's Cookery Class
The secrets to authentic Thai cooking, will be discovered in this small group cooking class, under the tuition of the professional Thai chef Ya. The Krabi Thai cookery course will introduce you, in theory and in practice, to the ingredients and dishes of classic Thai cuisine. From typical Thai fruits and vegetables, to the preparation of spicy Thai salads.
Highlights
Several menus to choose from
Get inside tips from a local
Ideal choice for families
Multiple times offered throughout the day
Free hotel pickup and drop-off included
What you can expect
Choosing fresh ingredients is how you will start your class. You will discover the secrets behind cooking the perfect Thai meal as you combine rich colors, unique flavors and fragrant spices with delicious fresh produce. You will get a feel for authentic Thai culture through the preparation of authentic Thai cuisine.
Learn the art of balancing flavors and cooking complete dishes from scratch, with traditional utensils and techniques. The preparation of curry paste is one of the most unique and important aspects of Thai cooking, and you will learn about herbs and spices as you grind then together in a stone mortar.
Some of the menu items you may be cooking include: Curry Paste, Massaman Curry, Red Curry Chicken, Spicy Prawn Soup, Chicken Mint Salad, Pad Thai, Stir Fried Chicken & Cashew Nut, Stir fried sweet & sour, Fried Rice with Chicken/Vegetable. Your class ends with you enjoying the Thai specialties that you have spent the day preparing.
Return home with your new culinary skills in stir-frying, making curries, Thai soups and salads, that will impress your friends and family.
More