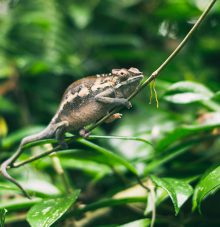 Inclusions         
Exclusions
Gratuities (recommended)
Transfers from and to airport, sea/river ports, train stations that are located inside or outside of the city center and others are NOT included in the service and supplements will applied
Transfers from and to hotels and resorts that are located outside of the city center are NOT included in the service and supplements will applied
Jungle Trek & Nature Walk - 2hrs
Enjoy 2 hours nature jungle walk while you stay at Paradise Koh Yao Resort. You will explore the local farms and orchards, villages and Stone Beach until we arrived at the magnificent Buddha Tree, the highlight of this short adventure.
Highlights
See native wildlife in their natural environment
Close encounter with wildlife
Soak up the atmosphere on a walking tour
Get inside tips from a local
What you can expect
Experience the tropical forest with its great variety of plants and wildlife in the morning. We will depart from the Paradise Koh Yao Resort and hike past the impressive limestone rock of our cove through the untouched jungle and learn more about indigenous plants, trees and animals. The highlight of this nature trek is the magnificent Buddha tree. Known on the island simply as 'Big Tree', this "Ficus Religiosa" rises well above 30 meters and it takes about 20 people to reach around its trunk – the perfect spot for a group snapshot. This wonder of nature is located very close to a beautiful hidden beach. As you leave the beach the sight of the crown of Big Tree will leave a lasting impression.
More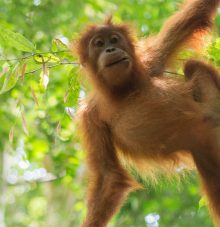 |  |  |
| --- | --- |
| 10 hrs | Departs 7:30am |
Inclusions
All entrance fees and mentioned activities
Lunch at local restaurant
Local taxes
Tours and transfer from and to your Phuket hotel with driver only
Exclusions
Other entrance fees and expenses, such as meals (breakfast, and / or dinner) drinks, tips and shopping, unless otherwise stated
Tips and gratuities
Khao Lak-Lam Ru Nature Tour - Full Day
Khao Lak's lush vegetation has been drawing more and more attention for customers seeking something else outside the famed beaches. Our day of natural exploration at one of Thailand's untouched pieces of nature is an outing for the whole family.
Highlights
See native wildlife in their natural environment
Enjoy a day away from the hustle and bustle of the city
Informative, friendly and professional guide
Lunch included
Family friendly
What you can expect
Your driver for the day picks you up from your hotel in Phuket at around 7:30am for a 1.5 hour drive in northern direction. You will leave Phuket via the Sarasin Bridge and head into the Phang Nga province, home of Khao Lak and its national park. We are welcomed by our local experts who will brief you about what the day ahead will bring you.
This jungle safari takes in one of the most beautiful natural areas in southern Thailand. Khao Lak has gained increasing popularity among holiday makers who are looking for a quiet and natural destination. The Khao Lak/Lam Roo National Park starts right in the South of Had Khao Lak and encompasses 125 square kilometres that offer tropical forested valleys and mangroves, forest covered hills, unique sea cliffs and a large variety of wildlife. The natural beauty and variety of said park has most likely been the reason why the destination was called after it.
The best way to explore this terrain is on the back of an elephant as they are incredibly skillful at climbing steep jungle trails and the higher elevation offers great views. Combined with a relaxing sailing trip downstream on a bamboo raft where there's a surprise around every bend in the form of colourful tropical birds, exotic hanging fruit and the lush landscape. A guide will navigate you safely over the stream before we reach our local lunch address. Sea turtles are among the most endangered sea creatures around and non-­government projects such as the one we will visit after our lunch are testimonies for the efforts made to keep these animals alive in their natural habitat. Our day ends where we meet up with our driver and head back in the direction of Phuket.
This excursion is both fun and educational and offers a great opportunity to see one of the world's few remaining areas of untouched rainforest.
More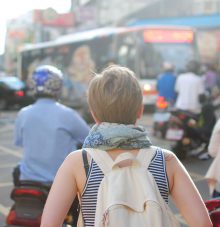 Inclusions
Professional guide
Transport by air-­conditioned coach
Hotel pickup and drop­off
Exclusions
Phuket Introductory Tour
Familiarise yourself with the island of Phuket on a half day guided coach tour. Take in the islands natural beauty as you drive along the beach roads through Patong, Karon, Kata and Rawai beaches. Each beach offering a different type of holiday experience. Photo opportunities are included at the Karon viewpoint and cultural sights such as the sacred Buddhist temple of Phuket 'Wat Chalong'.
Highlights
Perfect introduction for first­time visitors
Informative, friendly and professional guide
Free hotel pickup and drop­off included
What you can expect
Phuket town offers an interesting mix of architecture including Sino-­Portuguese. This town has been the backdrop for many western movies as it is said to be very similar to Indochina.
More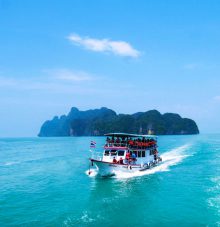 Inclusions
Buffet lunch
Professional English speaking guide
Use of snorkel equipment
Sightseeing cruise
Hotel pickup and drop-­off
Exclusions
The listed price does not include a 400 Baht per person for National Park Fees, payable at the time of tour check­in. The National Park Fees is required by our local supplier and is not within our control
Souvenir photos (available to purchase)
Does not include a 20 Baht per person fuel surcharge, payable at the time of tour check­in. The fuel surcharge is required by our local supplier and is not within our control
For hotel pickup and drop­off at the below locations, please pay directly to the driver:, Bang Tao, Kamala, Surin, Cheng Talay, and Laguna: 200 Baht per person, Rawai, Nai Harn, Phuket Town: 150 Baht per person, Mai Khao, Nai Thon, Nai Yang: 1,200 Baht per private car, Cape Panwa, Koh Siray, Ao Por: 1200 per private car
Phuket to Phi Phi Island Tour (Lunch included)
Enjoy a fascinating moment with us in Koh Phi Phi island, its take 1.5 hour ride in our express cruise from Phuket to Koh Phi Phi. Explore the lagoons, bays, and beaches of these magnificent islands. Complimentary coffee, tea and snack are served both on our harbour and cruise boat. We make a few stop including Maya Bay, Loh Samah, Viking Cave and Pileh Cove. A buffet lunch is served at Phi Phi Don between plenty of swimming, sunbathing and snorkelling. Hotel pickup and drop­-off and lunch are included in your day trip.
Highlights
Enjoy a day away from the hustle and bustle of the city
Travel by boat and see the sights from the water
Ideal choice for families
Buffet lunch included
Snorkel gear included
Informative, friendly and professional guide
What you can expect
Enjoy a complimentary hotel pickup and transfer to our harbour located in Rassada by our friendly driver around 7am. Before departure enjoys coffee, tea and snack and take part in the short safety briefing.
Departing from Rassada Harbour, you'll first head to Phi Phi Don and surrounding the smaller native island in our comfortable seating cruise, recommend to go with the family trip. A lot more stable compared to a  speedboat.
November­ to April
Snorkelling and swimming at Maya Bay, where the movie The Beach was filmed. Sightseeing at Bida Island, Loh Samah Bay, Pileh Cove and Viking Cave to experience cool crystal clear waters.
May to October
Sightseeing around Phi Phi Lay Island including Maya Bay, Loh Samah Bay, Pileh Cove and Viking Cave. Swimming and snorkelling at Ton Sai Bay and Monkey Beach.
Buffet lunch is served at our private restaurant in Phi Phi Don, after lunch. Spend quality time at your leisure with your family and friends, with plenty of options for island entertainment at your fingers tips. Lay out on sandy shores or snorkel in the crystal­ clear waters surrounded by colourful tropical fish. After enjoying Phi Phi Don, board the ferry for your trip back to Phuket.
More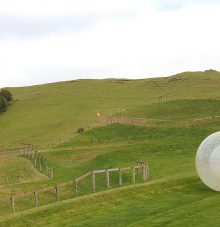 Inclusions
Free transfer by air­conditioned minivan
Free entrance fees
Free non alcoholic drinks and ice cream
Complimentary t-shirt
Complimentary framed photos
Exclusions
Alcoholic drinks not included
Rollerball Zorbing Experience
Water Zorbing in Phuket is a fun activity for the whole family. Enjoy this wacky experience inside massive balls with your kids or family during your stay in Phuket for approximately 3 hours.
Highlights
Family friendly
Popular choice with kids
Snacks and Beverages included
Free hotel pickup and drop­-off included
What you can expect
Rollerball is an activity suitable for families, couples, singles or groups and for all ages from 6 years up! You can be picked up at any location in Phuket once you have made the booking and request.
Rollerball is the brainchild of 2 wacky expats who wanted to offer something a bit different to Phuket visitors. Experience the excitement of the zorbing as you roll down a hill inside a 157.48 inches (4 meters) giant plastic ball. You will be given a gentle push once 2 people are inside the water ball, hamster style. The aim was to roll down a slope in complete safety while inside a ball. So, be prepared to get wet and have fun!
This outdoor activity is perfect for all kinds of weather in Phuket and has entertained thousands of travelers with an impeccable safety record since opening in 2010.
This activity is capable of catering for parties of 30 people or single riders. You will be provided a complimentary welcome drink upon arrival then fruit juice and ice cream after you finished the activity. The photos and t-shirt are included in the package as well.
After the activity, you will be returned to your hotel safety.
More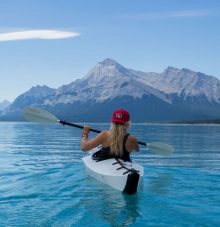 |  |  |
| --- | --- |
| 10 hrs | Departs 12:30pm |
Inclusions
Professional guide
Lunch, Seafood dinner, Soft drinks
Twin-­engine escort boat
Use of sea kayak and equipment, including a dry bag
National park entrance fees
Round­trip hotel or airport transfer
Exclusions
Excess baggage charges
Alcoholic beverages
Sea Cave Kayaking Phang Nga Bay
Spend an afternoon exploring sea caves (called 'hong') in Phang Nga Bay, including limestone caves and hidden, cliff-­lined lagoons. Expect to see wildlife during a kayaking adventure with your guide and enjoy a Thai seafood buffet aboard the escort boat. Finish your trip after dark by floating your own self-­made flower 'krathong' at a Loi Krathong festival and take part in the spectacular light show.
Highlights
See native wildlife in their natural environment
Private guide for a more personalized experience
Buffet lunch included
Buffet dinner included
Enjoy a day away from the hustle and bustle of the city
See the underwater world without getting wet
What you can expect
Your kayaking excursion in Phang Nga Bay begins with hotel pickup on Phuket Island at midday to avoid the crowds. Travel by luxury, air­conditioned minivan to Ao Po Pier and transfer to a modern, twin-­engine escort boat. You're served a healthy and nutritious lunch on board.
During the boat ride, watch a raptor show and get a detailed briefing about the geological site of Phang Nga Bay. Learn the basics about entering the sea caves, or hongs, then start the first kayaking session with your guide. Paddle past karsts into limestone caves, set amid the dramatic setting of Panak Island, and glide through cliff­-lined lagoons populated with macaques, water monitors, kingfishers, mud­skippers, egrets, sea eagles, and brahminy kites.
Returning to the main boat, you'll move on to a second island with two more sea caves to explore. Then, after dark, float your own candlelit flower boat during a Loi Krathong ceremony complete with fireflies and bio-­luminescent plankton.
About 2 hours after sunset, eat a seafood (or vegan) buffet dinner including rice served with homemade Massaman curry, during the boat ride back to the pier. Your meal is prepared with fresh, high ­quality ingredients from the local market; seafood is net-­caught and chickens are free­ range. On arrival, you're transferred back to your Phuket hotel.
More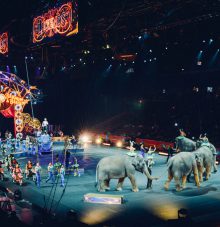 Inclusions
Beverages including bottled water
Buffet dinner
Exclusions
Gratuities (optional)
Joint tour without guide assistance
Transfers from and to airport, sea/river ports, train stations that are located inside or outside of the city center and others are not included in the service and supplements will applied
Transfers from and to hotels and resorts that are located outside of the city center are not included in the service and supplements will applied
Siam Niramit Show (Dinner included)
Siam Niramit is a world­ class performance of Thailand's arts and cultural heritage. This must ­see spectacular show features over 100 performers, lavish costumes and stunning set designs.
Highlights
Enjoy a romantic night including dinner
Buffet dinner included
Free drinks included
What you can expect
Enjoy a 3­-4 hour performance highlighting Thailand's culture as 100 performers dazzle you with their lavish costumes. A dinner buffet and show with Silver seat class is included.
More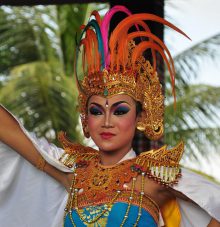 Inclusions
Exclusions
Transfers to and from your hotel
Gratuities
Simon Cabaret Show
Experience the ultimate extravaganza at the Phuket Simon Cabaret Show. An entertaining night not to be missed!
Highlights
All entrance fees included
Choice of several departures throughout the day
Tour is wheelchair accessible
What you can expect
Simon Cabaret show is one of Thailand's largest and most spectacular shows performed on a scale that would rival the shows of Las Vegas. You will be amazed by the fantastic sets and costumes in this one of a kind show in Phuket.
Upon entering, find your seat and feel free to order a drink (own expense) as glamorous lady-boys donning fantastically outlandish costumes perform a number of music and dance routines that will be sure to get the crowd in a good mood. After the show you will have a chance to take a picture with the performers (own expense) to commemorate your exciting night out in Phuket.
For sheer entertainment, nothing can beat the famous Cabaret show. In the exclusive, luxurious and intimate theatre with state of the art sound and light equipment, dazzling costumes and of course glamorous performers ­ this is a must see during your stay at Phuket.
More