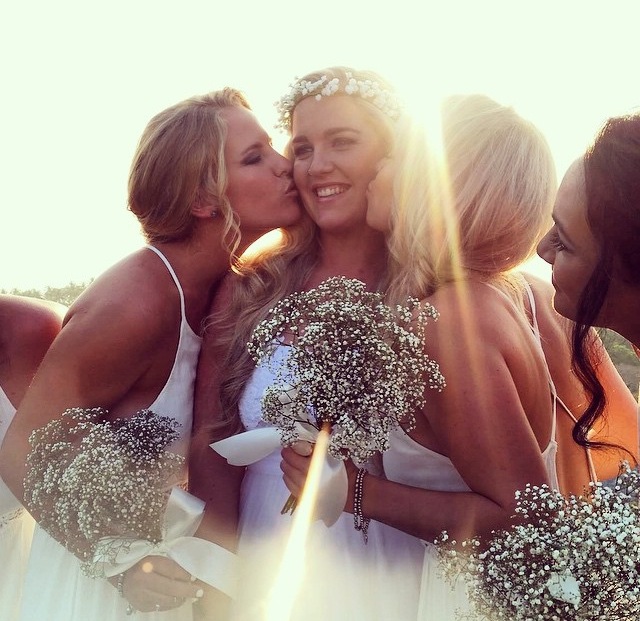 We had the most amazing time at our wedding thanks to Rob and the whole My Overseas Wedding team!
We got married on valentines day 2015 at Avista Hideaway Resort and Spa in Phuket and it was perfect!
They made it so easy for us, we just had to make a few selections for food, and decorations, pay some money and then just show up! Rob communicated everything for us, and got us the best deals, he even organised our guests accommodation for us, and at a discount too. It was just too easy, so easy in fact that we were a bit skeptical and thought that we would show up to the resort and no one would know who we were. Thankfully that wasn't the case!

If we could do it all again, we wouldn't change a thing! and would definitely recommend "My Overseas Wedding" to anyone planning a wedding in Thailand or Bali!
On my wedding day I even received a present and a beautiful letter from Rob and the team which was an amazing surprise!
The my overseas wedding team are all about you, and work extra hard to make your day special and perfect.
I would like to thank Rob and the team for helping us achieve the best day ever!

Australia
Avista Hideaway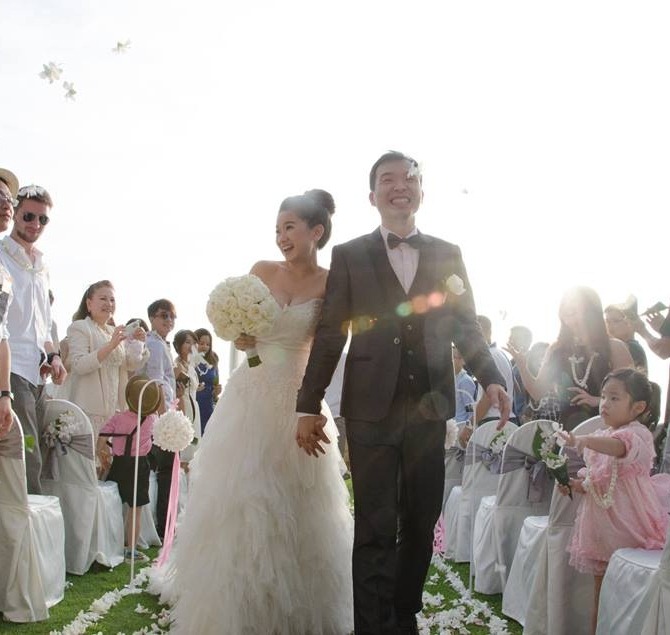 From the beginning of the wedding preparation until the end, everything went smoothly and well organized by both MOW and Impiana, especially Michelle and Khun Aeh with the efficient response on my every requirement.
I found MOW through website which I just simply type in overseas wedding, and Michelle's reply which made me feel very comfortable to communicate with. The only concern we have at the beginning was afraid that Michelle will just lost contact after she passed us to Impiana but of course not, we need to thank Michelle specially to be on call all the time and really gave us good suggestion about contractors, hotels, food etc.

This wedding was perfect to us!! Every couple do have their own dream weddings and I'm sure they could have an awesome one too if they look for My Overseas Wedding.
Taiwan
Impiana Private Villa Kata Noi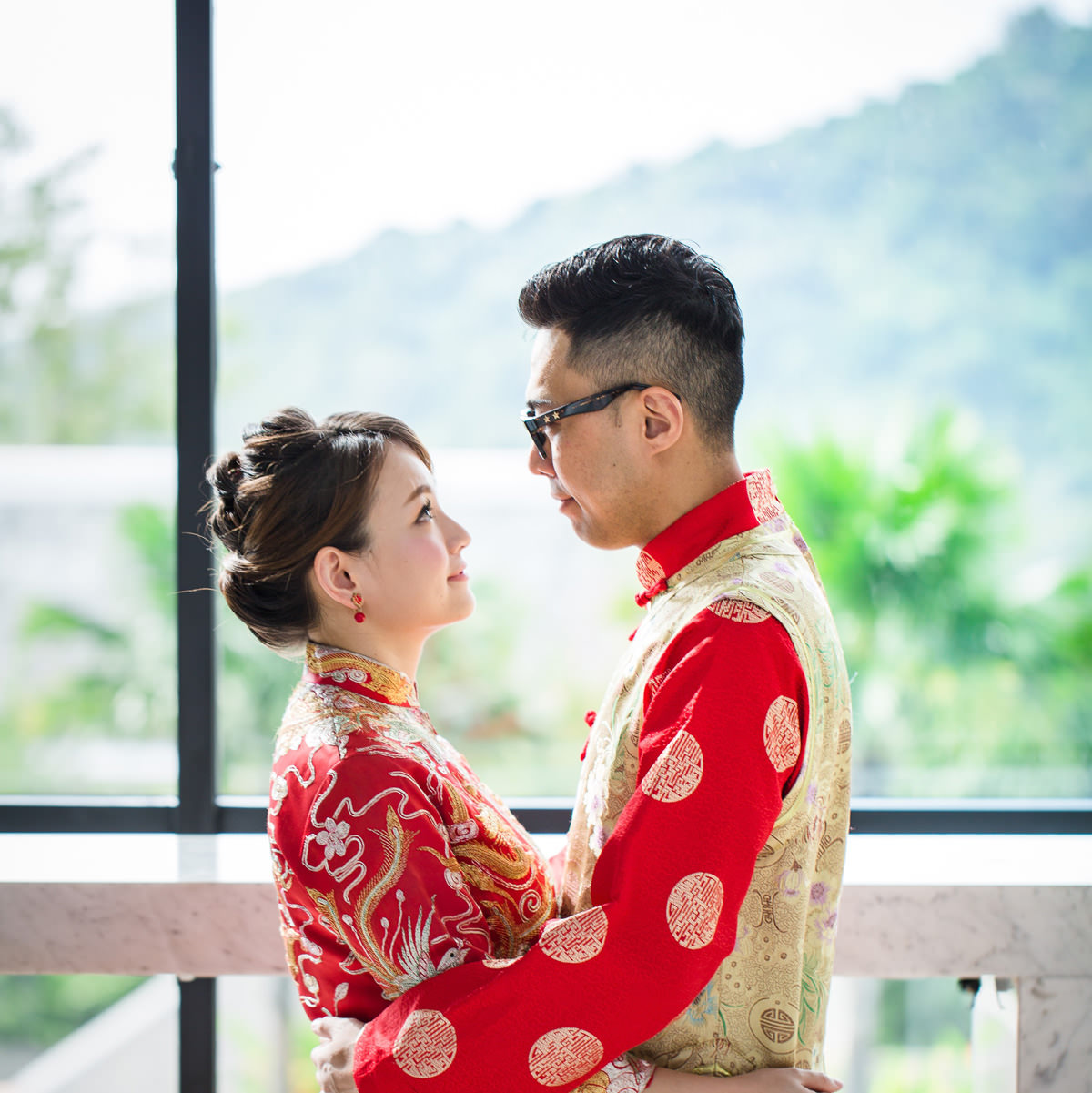 The overall experience was great! Michelle has given us professional and attentive advices during our preparation process, also we were well introduced by her to the person-in-charge and crews at the hotel venue which gave us a sense of security before and during our arrival. The venue was beautiful and the staffs were helpful and polite.
At first we were quite concerned on the fact that our wedding planner will not be there during the event, meaning that there wouldn't be a "go-to" person if anything goes wrong. As mentioned above, Michelle did a great job in introducing the "PIC" to us well before our departure to the wedding venue, and this certainly had eased our concern.
Hong Kong
Avista Hideway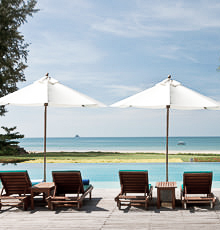 Oi Michelle!
Gostaríamos de agradecer a você e sua tia que nos ajudaram a fazer uma viagem perfeita! Deu tudo certo, da sincronia dos vôos, excelentes hoteis por bons preços, tudo do jeito combinado. Foi inesquecível pra gente. Parabéns pela organização!
O melhor hotel disparado foi o Anantara Bangkok, cordialidade impressionante. Até fiz comentário no tripadvisor.
Obrigado de novo! Beijos!
Andre
English translation
Hi Michelle!
We would like to thank you and your aunt who helped us to make a perfect trip! It all worked out well, from the timing of the flights to excellent hotels for great prices, exactly how we planned. It was unforgettable for us. Congratulations on your organisation!
The best hotel by far was Anantara Bangkok, impressive service. I even left a comment on trip advisor.
Thanks again! Kisses!
Andre

Brazil
Honeymoon in Thailand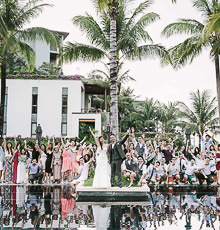 Hi Tim
Back in Australia now, all tanned and back to working schedule. How's everything been for you? Are you back in Oz?
Where to start with the wedding… I had such a wonderful time, I want to do it all over again 🙂 I love everything leading up to the wedding and post wedding, I have to say it was just perfect! No wonder you are in the industry, it is such a magical time in someone's life and to be part of it and to contribute to it, must be an amazing experience.
Some things worthy of a mention
– Fantastic views from our villa, I felt like a millionaire literally. Whilst Christian and I were supposed to move to a 1 bedroom pool suite on the third night, they allowed us to stay at the villa, which was terrific!
– Great set up of the projector at the pool bar
– Absolutely delicious food served at reception
– Awesome chef and maid staying in the villa, they took care of us really well. I had asked the chef to cook for 15 people the night before the wedding and her cooking skills are top quality.
– Great turn around time escorting guests to local beach for lighting of lanterns
– Beautiful wedding cake created, it also tasted yummy
– Jenny is a great help, I had asked for the steam iron the day we checked in and reception tables to be set out a certain way and things were done perfectly and on time. We also came to an agreement to have the floating platform smaller to cater only for the bridal party and this was set up perfectly.
Also love the little note and beach bag you left for us, I used it for our private cruise a couple of days after the wedding.
Regards
Tracy

Australia
Andara Resort & Villas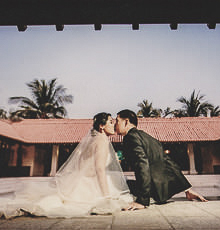 Q&A Testimonial

1. What were your first impressions about My Overseas Wedding before you started with us?
Your website was really easy to use and it seemed that you had selected the best offers out there that were available. From this, My Overseas Wedding seemed like a professional company looking to offer a tested wedding package, thereby making us confident that we would get the wedding we desired.
2. Did you have any objections/hesitations before you decided to go with us? If so how did we overcome this?
We were quite worried that it was a scam designed to con money from us. What convinced us was that you offered us direct contact with the resort and that the contact detail tied up with that found on the resorts website. We were also quite worried about getting what was shown on the website. This was overcome by browsing pictures of the resort through Facebook and the websites/blogs. Luke also sent us pictures of work done by the florist and make-up artists which helped.
3. Overall why did you choose us?
You made it easy for us to arrange an overseas wedding by providing a few tried and tested wedding packages. Coupled with you initial advice, your personal experiences in arranging a wedding of this nature and offer for a trouble free wedding, gave us confidence that our wedding would happen without much trouble.
4. What are 3 things you liked most about working with us?
– The quick replies/feedback
– The sound advice, in particular the small things (music, wedding procedures, overall travel advice and costs)
– Flexibility in terms of accommodating our requests (e.g. payment options)
5. Were we able to help you achieve your dream wedding?
– Yes, it turned out to be a fantastic event which we and our guests enjoyed
6. Would you recommend us to a friend or colleague and why?
– Yes, you make it easy for anyone to have a wonderful overseas wedding. You provide the clients confidence in what they expect can be delivered and remove the fear of dealing with unscrupulous operators. The organisation of such an event is made easy and the advice provided assists in making that special day a relaxing and wonderful event that is filled with happy memories.

South Africa
Le Meridien Koh Samui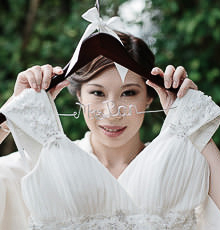 Dear Tim,
I am not even sure where to start with the countless good things to say about My Overseas Wedding! I will try my best to cut it short!
We knew wedding planning was a hard task, let alone having one in a foreign country was definitely a challenge! After many nights of researching and reading up on countless reviews, we still had doubts. I guess assurance was what we needed. We were referred to "My Overseas Wedding" and knew our questions will be answered after watching Tim and Michelle's wedding video.

We have to say, Tim was the most "Helpful and friendliest, not to mention "FUNNY" wedding adviser that we had the pleasure of having to deal with. You answered all our questions in great details and provided many useful tips. We liked the fact that you never pressured us into something we did not want but instead you put our interests first and guided us through from start to finish.
Finally, My partner and I got married in Phuket September 2013 at Paresa Resort. It was everything we had hoped for and our special day couldn't have been achievable without your support and service.
People say planning a wedding is one of the top 3 stressful things you need to do in life. We believe this is very true. To make your wedding process easier and hassle free, I would highly recommend My Overseas Wedding's service to everyone out there who wants a dream destination wedding.
Once again thank you for the amazing service you have provided us, thumbs up!
Feel free to view our wedding video:
Kevin & Sharlene

Australia
Paresa Resort Phuket