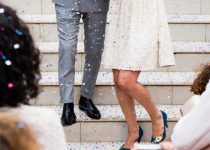 Andrea & Patrick
01 July 2017
My husband and I recently had our wedding here and we could not have been more pleased. The attention given to our guests and family was incredible. The entire process was easy and we are so happy we chose the Belmond to have our wedding. We made a trip one year prior to scope out our wedding venue and as soon as we stepped from the lobby and could see the property we knew we had to have our wedding at Belmond Napasai.
We are located in the United States so it was key to have an English speaking coordinator so nothing was lost in translation. Eszter, the wedding planner at the Belmond, is wonderful and made whatever we asked for happen. No request seemed too grand. There are so many minor touches and details to mention but we would like to give special consideration to the chef and staff in creating the most delicious wedding cake. They were unfamiliar with pound cake but taught themselves and had us taste the final version just so we could have our request met. We ended up with a lemon poundcake with lemon curd and their own special blueberry compote. Delicious! 
We had numerous guests with birthdays and they always did something special for each one. They even made a cupcake tower with a beautiful dark chocolate cake on top for our rehearsal dinner to celebrate all the milestones and birthdays. The food was outstanding and many of our guests commented on how it was the best food they had ever had at a wedding. They even made some special dishes for my mom as she is Essan so they made them extra spicy. We even had an incident where my now husband had to go to the hospital earlier in the week for what we found out to be an ulcer later. Eszter arranged for transportation to the hospital and even spent the entire day with my husband on her day off so I could host our family and guests on our planned boat trip. The wedding itself ran smoothly and came out so beautiful. We cannot wait to see the pictures. Eszter and staff were amazing and we are already looking forward to going back for our one year anniversary. All of our guests are actually looking forward to going back for our one year anniversary, too, so hopefully we don't cause such a raucous next year. 
Read more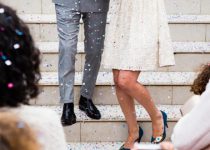 Emily & Steve
08 April 2017
A wonderful stay at the Belmond Napasai. Everything was perfect, the staff was really caring and helpful. The location is beautiful and the nature around is amazing. The bungalow/room is also very beautiful in every details. A special thank to Eszter and her team who organized our wedding. We will keep an unforgettable memory of our special day thanks to you!!!
Read more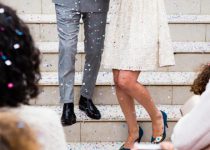 Claire & Matt
05 April 2017
If you are after a fairy tale wedding in which your friends will be talking about for years to come, then this is the place!
The grounds of Belmond are so spacious that there is a different location for each element, all with the amazing backdrop of the crystal blue ocean waters; the sunset and the magic secret dance garden. Eszter and her team are like santa's little helpers, they think of absolutely everything you need and it is all carried out to superb perfection.
Whilst the Belmond has wedding packages to choose from, they are all highly customisable and you can talk through each element to ensure the wedding of your dreams. We included a pre-wedding cocktail party for our guests; seafood buffet dinner; lantern releasing and surprise fireworks display. The images you just pictured in your mind, I can tell you know they were 10 times more spectacular!
You definitely want to make an appointment to meet with Eszter and the amazing team at Belmond, and I hope you fall in love with Belmond just like we did.
Read more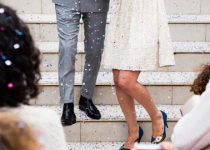 Zoey & Iain
29 March 2017
Its bit too late to reviews about this hotel, I would like to appologize to Eszter! We been here few time and the last one was last Aug 2016. We asked the hotel to arrange our special day ( Wedding ) by this hotel! We can not say Thank You enough to Eszter and all the staff at Belmond, our wedding was the moments that we will never ever forget in our life!
The place,the arrangement, The food and the entertaiment just superb! We took the Royal wedding and that was the best choice ever! 
The breakfast at the hotel was just beautiful! So many option and all great meal! The resto have really great food and we loved all the food here also the bar has great drink and coctails….Hmmmm…I miss coctail in this place!
Thank you so much again to Eszter and all the staff at Belmond! You all rock!! Hope to see you soon again and keep up your great work!
Read more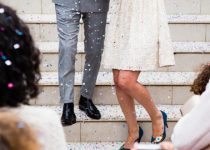 Larissa & Maman
01 July 2016
We got a married at Napasai in Mar 2017, and it was one of the best decisions we have ever made. Firstly the resort is just stunning, especially early evening. However, what really makes this place is the staff. Throughout the week we stayed, they couldn't do enough for you, we and all our guests felt really looked after. We didn't have to worry about a thing they had everything covered.
A special mention has to be made for Eszter, the wedding planner, she was a amazing. If you're planning on getting married, the you want Eszter. She and her team went above and beyond to make it really special day.
Read more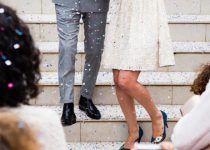 Laura & Bill
07 April 2016
We got married at Belmond Napasai, and so with 50+ of our family and friends also staying here, we hoped we made the right decision in choosing this hotel. We were not let down, this was far and away one of the best holidays we've ever had. We are slightly biased because we did get married while we were here, but that just meant the hotel had a lot more to demonstrate to us and our guests and we couldn't ask for anything more. 
If you're considering Belmond Napasai for your wedding – we cannot recommend this place enough. Eszter and the team were incredible. We first came across Belmond Napasi in December 2015 while visiting Samui to scope out some wedding venues, and for us the Napasai was a clear stand out. Sure there are other, cheaper options, but the quality and level of service we all experienced was first class. And after seeing the infinity pool and private beach you know you're in for a treat. The venue itself is spectacular to a point where the photos don't do it justice.
There was the 12+ months of planning and working with Eszter remotely to get us there in the first place. It took many emails and Skype calls but communication was great, efficient and timely. Eszter and the team did such an incredible job of pulling together a wedding event that we will cherish forever, but for us it was a culmination of the little things and special touches that we think really made our experience. Meeting with Head Chef Wally (the food is brilliant, plenty of variety and quality on par or better than back in Australia), the Hotel's GM Jeroen, my beautiful bride and her bridesmaids being granted complimentary access to one of the luxurious residences the day of the wedding to relax and get ready, hair/make up etc, working with us around minor details to ensure our day was just how we wanted it, right down to all the staff being so friendly and helpful with our every wish. Another review has already made this point and I'll certainly back it up, you're made to feel very special and exclusive.
Some tips/words of advice:
– Drinks are expensive, especially champagne and wine, be prepared for that. Champagne and wine are considered luxury items by the Thai government and incur 400% taxes so there's no real way around it. Personally we felt the standard Belmond Napasai wine packages do not represent good value and so we were able to negotiate an alternate arrangement, so just speak to the team and ask.
– The hotel location is somewhat isolated, and so if you and your guests like to wander or explore at their own will then the location may prove to be a pain. That said the hotel is relatively close (15 mins drive) to Fisherman's Village in Bophut, and we easily organised some large group excursions into Chaweng for dinners and nights out.
– WIFI coverage is good across the hotel, but bandwidth was an issue. Normally I don't care whether WIFI is available, good, bad or otherwise, but in a large group it's handy of course to help organise things.
If you're considering staying at Belmond Napasai – the hotel itself is just fantastic. We stayed in an Oceanfront Villa for 10 nights and could easily have stayed another 10! Our day typically started with a stand-up paddle-board session right up to the edge of the resort and back, a 2 or 3 course breakfast welcomed by the wonderfully warm staff that new our names (sadly I forgot to grab their names!) that was everything you could ask for, then chilling out on a day bed, reading, swim, day bed, swim, repeat. Lunch at some stage where Tik knew our order after only a couple of days. We were also treated to a couple of massages that were amazing. I mentioned it above but the food, for a hotel, was top shelf. Chef Wally was always around and loved a chat, definitely say hi to him. We had dinner a few times at the Thai restaurant and that was always of a high standard. We also enjoyed the seafood BBQ buffet on our last night and that was also fantastic, plenty of fresh seafood options and the desserts were equally incredible.
We were so sad to say goodbye and it was obvious that many of the staff felt the same way. We initially thought that perhaps it was because we were a couple that got married there was why the staff were so great to us, but after our wedding and taking some time to blend in with other guests it was obvious that the staff were like that with every guest. This is one of those rare hotels that we genuinely felt we left having made friends with so many of the lovely staff, and we look forward to seeing our friends again very soon.
Read more
Tracy & James
31 March 2016
After visiting Koh Samui in February 2015 in search of a wedding venue, we had looked at most of the main resorts and villas on the island. But it was Belmond Napasai that we decided on. We knew within the first 5 minutes of arriving that this was the place for us, and a year later with the wedding haven taken place in March 2016 I can honestly say it didn't disappoint.
What stuck us initially about this place was that compared to other resorts, it really felt like we were in Thailand as it pays homage to the beautiful gardens. It feels private and tranquil and like your very own island oasis, even with other guests around. 
We had the pleasure of working with Eszter Csak the Assistant F&B and Celebrations Manager for a year in the planning. Unfortunately there are not enough words to describe how happy we were with Estee. In the lead up to the wedding we had a drastic change in our life and moved country for a new job and organizing the wedding was the least stressful thing we had to do as Estee took care of everything. Her professionalism is second to none.
Ezster really set the scene for the rest of the service we experienced in the resort as there was not one thing that we could fault. Each of the staff whether that be housekeeping, bar staff or concierge were highly trained, professional and a pleasure to deal with. No request was too difficult.
The wedding itself was far better than we could have imagined…..and we had high hopes! One of my favorite comments from guests who attended was "I feel bad for whoever is getting married next and has to try and top this." Both the ceremony and reception were held along their private beach in the most picturesque of settings with Koh Phangan in the background.
The food was exceptional, at both the wedding and the rest of the resort's offering.
We stayed in one of the two bedroom residences available within the resort and held a BBQ the day following the wedding which was catered for by the hotel. Once again the quality of service and food was absolutely incredible.
We could go on and on about this place but all that should be said is if you have a chance to stay here, or better yet, get married at Belmond Napasai then do yourself and favor and DO IT. You will not regret it!
Read more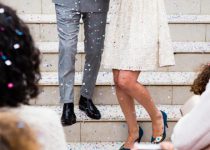 Nic & Silvia
20 March 2016
We recently held our wedding at Belmond Napasai on the 31st March 2016. From the moment we walked into Napasai for the first time about 12 months earlier, we fell in love with the place and once we met Eszter Csak we knew that planning our wedding from afar would not be an issue.
We live in Melbourne, Australia so were in constant email and Skype communication with Eszter over the last year. Her friendly manner, promptness and attention to detail have been key attributes that have meant we felt nothing but calm whilst dealing with Eszter and this whole process was more like dealing with a friend.
Our wedding day could not have gone any smoother than it did and for that we are extremely grateful. Everything was so well organised and structured from the ceremony to the dinner and then the secret garden after party and it certainly was the best day of our lives.
We would like to extend our thanks and gratitude to the team at Belmond Napasai for making our day so memorable and fun. Eszter is an absolute asset to your team and the main reason we booked our wedding at Napasai.
Chef Wally and his team did an outstanding job with the food and all our guests were blown away with how much food there was to choose from and they enjoyed every dish! Please extend our sincere thanks to Wally & his team.
You've got an amazing venue and an even more amazing team. Belmond Napasai will always share a special place in our heart and we look forward to coming back soon.
Read more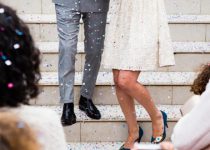 Jennifer & Nicholas
10 November 2015
We recieved our photographs and video through email as promised by Eszter, and we was totally over the moon. Both of these were recommnedations through Eszter and we couldnt of been happier. On the day they both made us feel very special, and we also had a little meeting with them before the wedding day, which put us at ease. We extended the time of the videographer and really glad we did. The video is on the belmond napasai facebook page if anyone is interested in getting married. 
I feel my last review may of come over a little hit and miss, and just want to clarify what an amazing day we had. Everything we wanted was beyond our dreams. The set up perfect, the flowers amazing, the food was out of this world. The singer during dinner was very good, dj good 🙂 staff were amazing.
Cake was beautiful:) Every day I miss our special day and I hope one day to return to this beautiful resort.
Read more