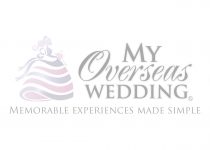 Leila & Michael's Wedding
We first visited Zazen in November 2014 whilst in Koh Samui looking for our wedding destination. Over 5 days we visited over 20 resorts, but when we walked into Zazen we felt like we'd come home. The beautiful entrance, fantastic welcome and the ever smiling and gorgeous Rio left us with no doubt that Zazen was our dream wedding destination.
Over the following months in the lead up to our wedding, Rio helped us with introducing and coordinating the photographers, fire dancers, fireworks and everything else that made our special day truly amazing and wonderful. Rio was very professional, always so friendly and very patient as we worked through every little facet of what would happen on the day. We were nervous organising our wedding from Australia, but Rio, you put our minds and hearts at ease and we thank you for all your help and guidance.
On the day, we could not believe our eyes when we arrived and saw how perfect and beautiful everything had been set up for us. Our dream wedding had come true and we had so much fun and it was wonderful to see the staff smiling and laughing along with us at the reception. The wine was sensational, thank you Guillaume for guiding us in our choices and selecting the perfect compliment to the food. To Mattias, Executive Chef, you are a genius with creating tastes that still has our guests raving about the food at our wedding. 
We were back at Zazen the next day to pick up some items that Rio had put aside for us, and it was with a bit of sadness when we had to leave and say goodbye. Zazen has a very special place in our hearts as the perfect place where we declared our love for each other in front of our friends and family. And we left knowing that we had created new friends who we look forward to seeing again when we come back to Koh Samui. Thank you to everyone, especially Rio who was simply wonderful and helped our dreams come to life.
With love,
Leila and Michael Deegan. 
25 August 2015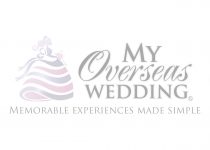 Gretchen & Benjamin's Wedding
Choosing a wedding venue from the internet is a daunting experience because everywhere looks great. Fortunately, I had the opportunity to visit Zazen Boutique Resort & Spa before our final decision. After my first meeting with the wedding planner, Rio Rose, I was absolutely sure this was the best place, not only for my wedding but also for hosting family and friends who travelled from afar. It is a true boutique down to every last detail. From day one I felt completely taken care of. As I do not live in Thailand, email communication was easy, professional, and hassle free.
I had lots of questions and Rio always made sure to respond promptly and with care. I enjoyed my part in the wedding planning and not once felt stressed out. Rio and her team (Elsa, Guillaume, and all the others!) handled everything down to the finest detail with enthusiasm. 
They have a wide variety in the wedding packages that they can easily tailor to your fancy. Everything from floral arrangements, table centerpieces, gifts for the wedding guests, to transfers for guests from other hotels. Zazen took care of everything, even things I didn't think about at the time. When the big day finally came there were so many emotions! Zazen made sure my guests were comfortable and that they had a really great Thailand experience with a Thai drum parade leading out to the beach and a fire show in the evening. The canopy was exquisitely beautiful!! Everything was even better than in the pictures and exactly how I wanted it! The reception at the Salon de Ti was also beautiful and a lot of fun! I definitely recommend the fire show, it blew minds! All of our guests said this was the best wedding they had ever been to!
The best part was the dining experience. The kitchen staff, under Executive Chef, Mattias Pawlik, cooked such delicious food! He was sweet and he really went out of his way to make a good impression and we even have a photo with him 🙂 The whole team was friendly, personable, and made our experience exceptionally special. We feel so grateful that our day was a dream come true!
18 July 2015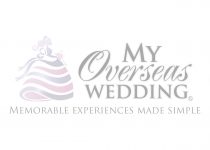 Amanda & Steve's Wedding
We held our wedding at Zazen on May 5th for 30 family members and friends, and I cannot say enough positive things about how amazing our day was. We were planning our wedding from Canada and had never been to Koh Samui before. It was overwhelming narrowing down the resort options, but we are so happy with Zazen and feel we owe a great review to help other couples with their decision. Warning in advance that this is a lengthy review, but I wanted to be thorough.
THE WEDDING PLANNING: Rio, our wedding coordinator made this process very easy and took care of every detail. From programs, to menus, to flower arrangements, she was on top of every detail without the need for constant communication. We did all of the planning by email and one meeting when we arrived and things were perfect. During the days leading up to the wedding and the wedding itself Rio was amazing – she briefed everyone on their roles (so we didn't have to worry), took care of every appointment, every detail, every question. We kept joking that if lightning struck she wouldn't miss a beat and would keep things running smoothly. She made the entire event stress-free for us and ensured that we were free to relax and enjoy ourselves.
THE WEDDING DÉCOR: Pictures can't really do it justice! The staff did an amazing job setting up the aisle, the flower arch, decorating our room, etc. There were beautiful fresh flowers everywhere. We held our reception at Le Salon de Ti and it was very romantic and intimate. The setting was so nice that the only additional décor we included were some fresh flower centrepieces.
HAIR & MAKEUP: Rio had arranged for Khun Art to do my hair and makeup. I was admittedly VERY nervous about this part and had come prepared with a variety of back up plans in case it didn't work out. However, this man is magic. I showed him several Pinterest boards of hair and makeup styles that I liked, and we did a trial run to further refine the details. I truly loved what he created…and not only did I love it, both hair and makeup survived the 40+ degree weather.
OFFICIANT: Again, through Rio's doing we had the delightful and wonderful Johnny Patterson as our officiant. He made us feel so relaxed from our initial meeting with him, and that translated through the entire ceremony. He's also very engaging with the audience which helped make the ceremony feel really special and intimate.
FOOD: We chose Thai food for our wedding, with 3 appetizers, 3 mains, and 3 desserts. Each item was delicious, well prepared and beautifully presented (of special note, the pad thai is delicious!). I may be biased, but it's hands down the best food I've ever eaten at a wedding. I'd also like to comment
that the food and bar service was fantastic. Very quick, always on top of things (especially drink refills!), and extremely friendly. We had several guests with dietary restrictions and this was handled seamlessly. THE RESORT: The resort is admittedly small, but that's exactly what we liked about it. It was a luxurious but intimate experience for our guests, rather than feeling like a large chain resort. Word of advice: we chose the garden villa and are really happy we did. The garden bungalows do not offer nearly as much space, and the beach bungalows offer very little privacy. On the day of our wedding, the garden villa offered a great amount of seating and space for those of us gettingg ready in our room (i.e. Me, bridal party, moms, friends, relatives). Also, the garden villas are a little further away from the other room types so it helped ensure that the groom wouldn't accidentally see me before the ceremony on the day of our wedding.
LOCATION: Zazen is conveniently located walking distance to Fisherman's village which is a huge plus! There's a lot of nice restaurants, shops and bars as well as entertainment (fire dancers, etc). Within less than a 5 min walk there's also 7/11, Family Mart, several ATMs and an Irish Pub (some of our Canadian guests appreciated the western food and beer options).
In conclusion, I really want to circle back to Rio and credit most of this review to her. Our experience may not have been as great if she didn't made everything so easy and wonderful. She was always available, so organized, and honestly one of the most instantly likeable people I've ever met or worked with. 
05 May 2015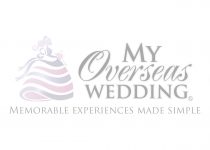 Amy & Jack's Wedding
My husband and I got married at Zazen 16th January 2015. Not only was our stay amazing, our wedding was perfect. Rio is their amazing wedding coordinator, who was professional, friendly and speaks fantastic English. It was so easy organising my wedding through Rio all year. It looked beautiful, food was amazing too. The day spa hosted my hens party, it was fantastic. My husband and I cannot wait until we return for our anniversaries.
16 January 2015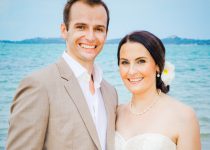 Rebecca & Galvin's Wedding
We got married at Zazen in April this year, it was amazing and could not have been anymore perfect.  We chose this resort for our wedding based on trip advisor reviews and were very happy with our decision.  The staff were incredible always so friendly and helpful, nothing was too much trouble.
The food for the wedding was five star and all the guests were most impressed. We ate at the restaurant on several other occasions and the food was just as exceptional especially the desserts! All our guests were also staying at the resort and were all thrilled with the service, rooms and food. 
Thank you to the whole Zazen team, our stay and wedding was exceptional and the memories will stay with us forever. We hope to return one day soon. Rebecca and Gavin.
10 April 2013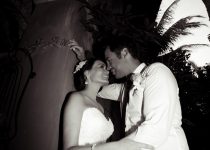 Gemma & Tome's Wedding
Where do we start?!??
From day 1 Ame the wedding planner was an absolute dream to work with. She is helpful, informative, and timely in her emails back to us regarding the service that could be provided for our wedding. It was because of Ame that we chose Zazen to get married. We spoke over email for 12 months and she really got to know exactly what I wanted my wedding to be like. When I arrived at Zazen it was like meeting an old friend.
 We felt special from the moment we walked into the reception. We were greeted by friendly staff, cold hand towels and cold drinks. Many of my friends and family also stayed at Zazen and they were all made to feel very welcome as well. It seemed as though all the staff knew, so we were greeted with smiles every day.
Our wedding was the best day of my life and all our guests have said it was the best wedding they have ever been too. The Thai dancing procession through the garden, the ceremony on the beach, the canapés and cocktails in the bar area and the amazing international buffet (which people are still commenting on) were amazing! Johnny the celebrant and Steve bray the DJ were great! They knew exactly how to entertain the guests. At the end of the night we lit lanterns into the night sky and ended the night in the pool! The staff made sure that everything ran smoothly and everything was just perfect!
I would highly recommend Zazen for a wedding. Ame knows exactly what she is doing and ensures a personal service from day one!
Zazen itself has a friendly and chilled out atmosphere and is at the quieter end of Bophut beach which is great. Light chilled out music plays in the pool area through out the day. The spa is reasonably priced. We stayed in a beach villa which had an outdoor bathroom which was a nice feature. Mozzies were not too bad! The food at Zazen is lovely in general and we had some great lunch meals, specifically I loved the Nicosia salad. The only thing that could be improved is breakfast. We found the service a little bit disorganized and slow. All in all we will be back to Zazen and will always think of our time there with very fond memories!!!
Thank you Ame and team!
03 April 2013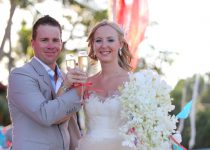 Clarissa & Dael's Wedding
My now husband and I made the wonderful decision to hold our wedding at Zazen, a decision we will never regret.  It was a truly amazing and beautiful place to bring our family and friends for a day we will never forget. Ame, the wedding planner was an absolute star! From the planning months before hand right up to the day, I never had anything to worry about as Ame was always super-fast in replying to emails and always accommodating in whatever needs and questions we had. Charles, the food and beverage manager was just as helpful in arrangements for the reception and the tasty Thai buffet had our guests talking for days.
 As part of the wedding package we were able to experience the exceptional offerings of the Le Spa Zen. Understandably I was a little tense the day before the 'big day' and after a full body massage and an Anti-Aging Facial (3 wonderful hours later) I was so relaxed and very refreshed. An absolute must for truly letting go of the 'real world' and slipping into holiday mode.
We will never forget the 6 days we spent with our families at Zazen. Not only were we in a location with beautiful surroundings with our loved ones, we were also with the kind and caring staff of Zazen. A big shout out to Natalie and Sulie for all there help during our stay, thank you.
Now, to think up many more excuses in the coming years to return to paradise!
03 March 2013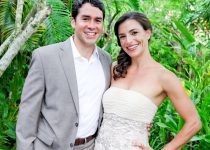 Melinda & Michael's Wedding
We had an effortless and beautiful wedding and vacation at Zazen. I especially appreciated Zazen's willingness to customize our ceremony to fit our preferences, unlike other hotels. Noteworthy is the genuine warmth and kindness of the staff here. I have never experienced such excellence in attention to hospitality. The dining is consistently good. As for the beach, it is tranquil, fairly private, and has beautiful views. Our room was beautiful and always kept clean. Finally, we spent quite a bit of time in the spa due to it's quality and highly skilled and professional staff. We will happily enjoy an anniversary or more at Zazen.
23 May 2012