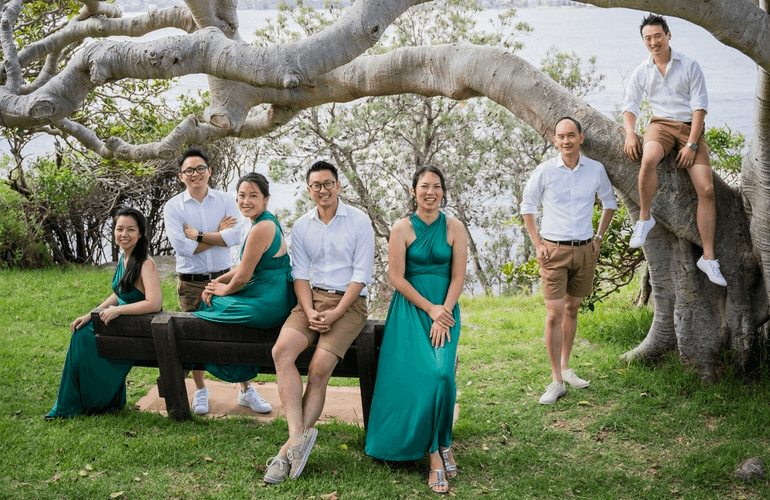 This story began in early 2011, with 3 highly-spirited friends – Michelle Honda, Timothy Chen, and Roy Liao. These close friends not only had much in common, they were also planning their overseas weddings around the same time. More and more they found they shared the same time-consuming pain, stress and frustration from organising their once-in-a-lifetime event.
After enduring these long months of preparation, their weddings turned out exactly as they dreamed (see Michelle & Tim's video below).
But in hindsight, they passionately believed that finding and organising a wedding did not have to be as difficult or time consuming. While their own wedding experiences were now complete, they had no doubt they could help other couples avoid these unnecessary frustrations. So armed with this burning belief, they quit their jobs and embarked on a journey to create an effortless way for couples to have their dream wedding experiences overseas.
Fast forward a year of huge ups and downs, My Overseas Wedding was finally born. The energetic team had since grown from three to nine, with Robert Lai coming in as the newest addition to the leadership team.
Now together with a growing number of venues, My Overseas Wedding is ready to help you fast-track your dream wedding experience.