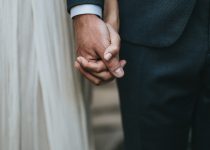 Kris & James
15 February 2020
We had our wedding at Nora Buri but stayed in the sister hotel, Nora Beach. Honestly the treatment we got from Michelle our wedding planner was just incredible. She made everything so easy and stress free from start to finish. I cannot believe she was able to create our exact vision for our destination wedding, everything was perfect and our guests LOVED it. Such a beautiful setting for a wedding. I am so glad we chose them, and the value for money was also fantastic! There were many more expensive hotels we could have chosen but we loved the fact that Nora Buri/Beach are locally owned – you actually feel like you're in Thailand. We even had a 2 hour spa package and private dinner in the exact spot where we got married – all included in the package. Just stunning. These guys seriously know how to do weddings I would recommend them to anyone thinking about a destination but can't visit beforehand…. I am truly in awe.
Again, thank you Michelle and the whole Nora team for all your hard work and for making our wedding so perfect, we will be forever grateful and we WILL be back.
Read more
Kimberly & Malcolm
21 September 2019
We were married at the resort in August and all I can say is that it was such a great experience. We stayed in an amazing suite and everything the team (especially Michelle) did to accommodate us was perfect. We could not have asked for more. Apart from the wedding the resort exceeded all our expectations. Food was brilliant, staff were friendly and helpful and the facilities top class. Whether for a holiday or wedding I cannot recommend Nora buri chewang more highly.
Read more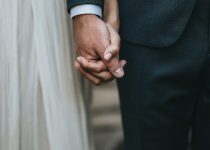 Hannah & Jason
22 May 2019
Amazing Wedding! My husband and I were married at Nora Buri in March this year. It was absolutely amazing! Stress free, fun, perfect location. Christine organised everything right down to the finest detail and I could not have been happier with them all. Being from Australia meant everything was done through email, and Christine was always quick to answer with any queries we had.
Read more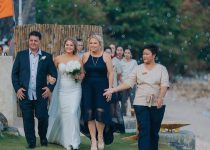 Cheryl D
12 February 2019
Wow wow and wow ..Amazing 10 days my daughter was married at Nora bury Resort and it was beautiful there is not a bad thing i could day service Resort wedding on the beach everything was perfect. A big thank you to Michelle for making our stay and wedding perfect…Recommended 100%
Read more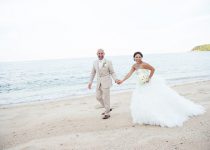 Thassanee & Shane
13 May 2015
Was the best, have stayed many times in the past and returned to get married there. The wedding far exceeded my expectations and was spectacular. Both myself and my wife couldn't be happier and our guests where blown away by the experience. Attention to detail was exceptional. Would highly recommend Nora Buri resort & Spa. We will be back there by the end of the year.
Read more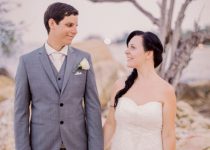 Avril & Joel
12 April 2015
My husband and I selected the Nora Buri resort and spa to celebrate our wedding. We checked in along with our 28 guest who were our friends and family. We could not fault this resort. The room was immaculate we stayed in a private beach side pool villa which had beautiful view, personal pool, luxurious bedroom and a spa like bathroom.
The staff were very professional, organized, friendly and truly made our stay memorable. 
The wedding team including head of sales Michelle deserve a special mention. Michelle was very professional and treated us like family. Michelle knew everyone of our guests names and provided no less than 5 star service. Due to her organization and professionalism our wedding day celebrations were a complete success.
I would highly recommend spending some time at this resort they have amazing facilities, dining options and provide an escape from the husstle and bustle of Chaweng. 
The resort is beautiful and the staff are amazing we will definitely be returning to the Nora Buri as it now has a special place in our hearts. 
Read more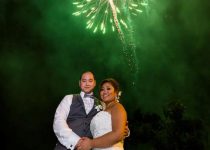 Lo & Marivic
15 March 2015
My husband and I just recently got married at Nora Buri Resort & Spa on March 15, 2015. We've been planning this day since June 2013. I will have to say, I was very nervous planning this overseas, when the only way of communication is via email. Fortunately, Nora Buri has excellent wedding coordinators, Michelle and Christine. I mainly dealt with Christine Lunas. She always answered my emails in a timely manner and listened to my request. 
When we arrived at Nora Buri, we were welcomed by Christine and the rest of the staff. Everyone there was so friendly and welcoming. It felt like our second home.
On the day of the wedding, to be honest it was a blur to us. There was so much stuff going on that we were not really able to take in the moment. But we had an awesome photographer, Koh Samui Photographery and videographer, ifunfilms who captured the moment for us.
I truly would like to recognize Christine Lunas, who worked so hard in organizing our wedding. I had found out that we were her 3rd wedding that week. She not only organized our wedding, but organized excursions for our wedding party who wanted to join us the day after our wedding. She also attended to my Mom on the day of the wedding in our bridal suite. My mom has sensitive and severe dry eyes. That day they were burning and irritating her and as I was trying to help my Mom Christine stepped in and offered to put wet tea bags on top of my mom's eyelids as she rest awhile before she had to get ready. This meant a lot to me. Christine is very caring and kind. Christine Lunas is the best! We highly recommend this place and would love to be a guest at wedding here next time. 
Read more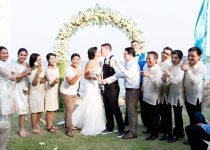 Dina & Max
12 March 2015
I cannot say enough good things about Nora Buri! Firstly I have to say things about our wedding and then the venue its self… bit of a long review but its worth the read if you truly want to have your wedding in Koh Samui (without breaking the bank). 
We decided to have our wedding at nora buri resort after many hours spent on trip advisor reviews of Thailand wedding venues. My husband and I had never been to Koh Samui prior to our wedding. That sounds crazy (and it is a little) but we got to speak with Michelle our wedding planner on Skype and I couldn't get over how beautiful this venue is. 
Anyways! the staff at Nora are so helpful and friendly….and as the bride I didn't feel stressed at all..everything was taken care. The food as AMAZING…buffet style with so many choices. Our guest loved every minute and told us we should renew our vows here again just so they could all come back. 🙂 
Our wedding planner Michelle was the best! She is an employee of the resort so you are only transferring money directly with the venue..and everything is included in the price. She would send us updated invoices throughout the process just to keep us updated so there were no surprises. 
The venue itself is so great! There is a great view from anywhere…the food at the restaurants are delicious…cocktails and pool are the best! The gym is good as well and enough to get a good workout done on vacation. 
If you have any further questions feel free o message me personally…I wish everyone could experience the amazing wedding we did!!! 
Read more
Emma & Ben
06 April 2014
We got married at Nora Buri Resort & Spa and had the most wonderful experience in what we believe to be one of the most beautiful resorts in the world. We stayed there for 10 days with 60 of our closest friends and family. The resort itself is stunning. The rooms are luxurious with breathtaking views and the facilities and restaurants are second to none. We stayed in the beachside pool villa and it was worth every cent. 
Our special day was more beautiful than what we could have ever imagined. It was absolutely perfect and without a doubt the best day of our lives. Michelle, our wedding planner, along with her team are superb. She was there for us whenever we needed her, whether it be via email months before the wedding or at any time while we were there. Michelle is incredible and we feel like we've made a life long friend, we look forward to returning to catch up over a pool side cocktail.
The staff are amazing and made us feel like royalty. They continually went out of there way to make sure that not only us but our family and friends felt relaxed and comfortable.
Simply put: The Nora Buri is responsible for giving us one of the best weeks of our lives, giving us memories we will treasure forever. 
Read more