There is something for every wedding couple in Bali
When it comes to weddings, one size most definitely does not fit all. There are as many wedding options as there are wedding couples, and the options abound far beyond the classic "beach wedding" when it comes to overseas ceremonies. One particular destination that can cater to almost every kind of couple is the tropical island of Bali in Indonesia. Here are 4 things that Bali can offer you on your wedding day.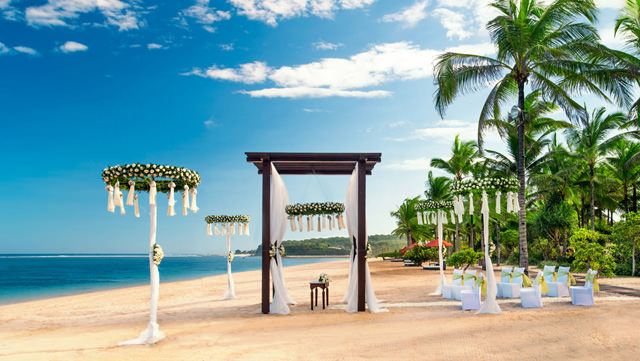 Pristine beaches. While it is true that there are more options for overseas weddings than beach ceremonies, fine white sand and crystal clear waters remain a popular setting – and the beaches are particularly jaw dropping in Bali. Boutique resorts and hotels can be found in all of Bali's most popular beach destinations, and many of these can arrange ceremonies that are directly on the beach so that you can feel the warm sand between your toes while exchanging vows. What's more, in Bali you will be able to find your own private beach alcove, or if you want something right in the heart of things, you'll be able to locate a wedding venue in one of the popular beach towns. Some beaches you'll be able to swim in, some will be rocky, some will have nearby islands, and there is even volcanic sand towards the north of Bali – essentially, the choice is yours.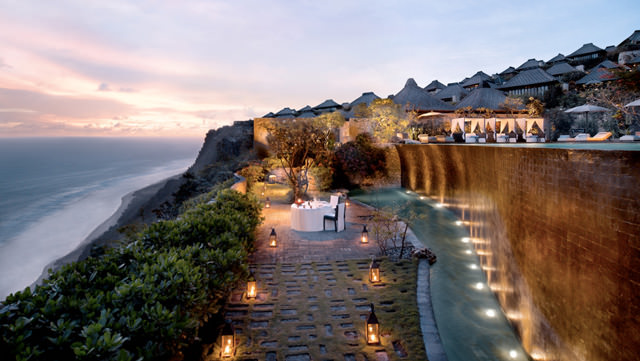 Cliff-top ceremonies. Bali is home to a diverse and dramatic landscape, and this island also plays host to some stunning cliff-tops and hills that have incredible views of the blue ocean beyond. If you prefer to keep the sand off your feet but still want to enjoy the dramatic scenes that exist right across the coast of Bali, a cliff-top wedding is ideal. The hills can also be a stunning vantage point for night time firework shows as you toast to your nuptials with a glass of champagne in hand.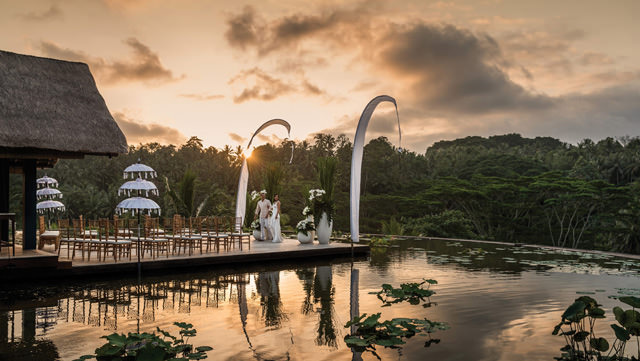 Deep jungle. Further inland, you will find Bali's lush vegetation in a dense jungle setting. If you love nothing more than to get back to nature and hear the sounds of tropical birds and flowing river water around you, you should definitely consider a jungle wedding in Bali. And just because you will be in the depths of the forest doesn't mean you can't enjoy a luxurious day. There is a great selection of boutique resorts that provide luxury amenities within a jungle setting.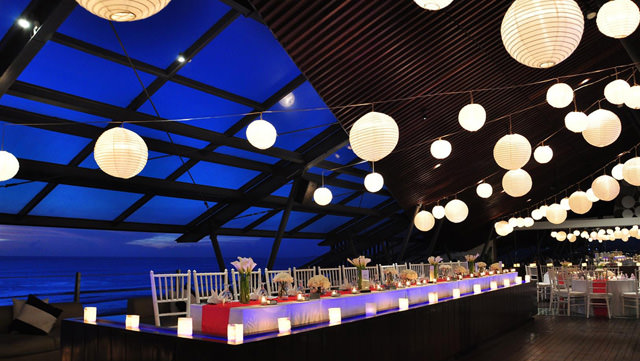 Bustling city. Or if you prefer a city destination, you might also consider the more bustling touristy areas such as Kuta and Seminyak. Host your wedding in any of these locations and you will be right in the thick of things with a party atmosphere appropriate for the most special day of your life.
And, of course, another benefit of hosting a ceremony on an island with such diversity is that during an extended trip, you will be able to see all sides of the island, and so will your guests.