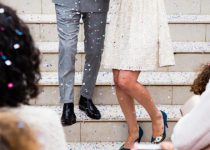 Tegan & Shaun's Wedding
Many many thanks. Our wedding was magical. Everything was beautiful. Thank you so much for all your work in making it such a wonderful event. You did an amazing job and I will be telling everyone, how wonderful The Banyan Tree is. 
Again I would like to offer you the highest of compliments. The day was amazing. The Banyan Tree is a wonderful place to come. All the staff are warm and very helpful and I have many positive things to say about our stay. The photographer yesterday was very impressive. He was creative and really enjoyed his job, which made it all the more enjoyable. 
I thank you again. We have already decided we will come back to the Banyan Tree to celebrate our anniversary. 
11 December 2013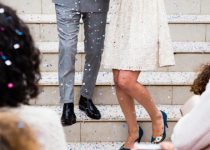 Leanne & Christopher's Wedding
We stayed at the Banyan Tree for 7 nights in April 2013 and also booked our beach wedding through the hotel.
Upon our arrival we were greeted with smiles and given flower garlands. We were shown in to reception and given refreshments and cold towels. A staff member took us through all of our booking information and informed us that we had been given a complimentary upgrade from a deluxe villa to a pool villa. Amazing! The lady advised that our wedding planner would be in touch the next day to go through everything with us. Our room was all ready for us and a golf buggy took us straight to our villa. Our cases followed shortly after. A complimentary bottle of champagne had been left in our room as well as 2 gifts – a ceramic elephant and 2 Banyan Tree T Shirts.
The villa (112) was beautiful. Better than we had imagined and the addition of the pool was a dream come true. Our room was serviced daily and always maintained to a very high standard. The turn down service was also fabulous and each night a small gift was left on our bed as well as a sheet detailing the next days weather and resort activities. An incense stick was also lit and an oil burner made the room smell amazing. The room had a TV and DVD player, a fridge, hairdryer and safe and plenty of plug sockets for your electricals. DVDs and books can be loaned free of charge from the library in the reception area.
We chose an in-villa dining experience for our first night at the Banyan Tree and we weren't disappointed. The seafood BBQ was delicious and our chef very attentive.
Breakfasts were delicious – so much choice – and a lovely view of the lagoon from the restaurant. We also ordered food to the villa on a couple of occasions and this was also a great experience – a waiter delivered a huge basket to our room and set up the food on the table for us.
The staff throughout the resort were just fantastic, so polite and friendly and always willing to help – from the maids, the restaurant staff, right through to the security staff that ensured a safe crossing over to the beach.
When my husband was ill during our stay the staff came to the villa immediately and arranged for the chauffeur to take us straight to the local hospital. They also had a flower arrangement sent to us at our villa to wish him well. Top class service – they definitely go the extra mile here.
The resort is large so we hired bikes from the spa (free of charge) to get around but if that's not your thing then the free buggy service will take you around the complex or the shuttle bus can take you around the wider Laguna Resort including the Canal Village shopping complex and the other hotels.
The Spa
I had a Swedish Massage at the spa which again was faultless. A very relaxing experience.
Our Wedding
The wedding was arranged entirely by email via our resort wedding planner, they were fantastic and always responded quickly to our emails. She attended our villa the day after our arrival to run through what would happen on the day and check that all of our options (flowers, cake etc) were correct.
The day itself was magical – everything from hair & make up to photography was done perfectly. The ceremony took place on the beach and the set up was perfect.
We chose the Sanya Rak dinner cruise for our wedding meal as we had no guests. I can highly recommend this experience. I would say that meal was the best we have ever eaten anywhere in the World!
When we returned to our villa the honeymoon set up was complete! There were orchid flowers and candles leading us to the outdoor bath. The bath had been filled with water and orchids and a bottle of red wine and 2 glasses were waiting for us as well as some bath oils. Our floral arrangements from the beach had also been moved to our room – a lovely touch to allow us to enjoy them for a bit longer. There was also a delicious chocolate rose and some truffles for us to enjoy. The cotton bedding had been swapped for silk.
This was definitely the best hotel experience we have ever had and I hope that we will visit the Banyan Tree Phuket again very soon.
14 April 2013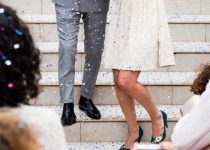 Marwa & Fadi's Wedding
I wish to thank you & your team for all the efforts placed for my wedding I highly appreciate all the hard work and the punctuality. As a token of thanks, I placed a review on trip advisor for my experience, and all ratings were Excellent. =)
12 April 2013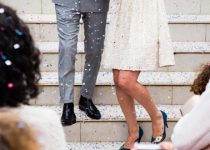 Fran & Simon Forder's Wedding
Firstly, we would like to thank you very much for your attentive service to our wedding celebration. All the guests were very happy and we, as newly weds, were just as happy with our stay. The feedback from our friends were all very positive from the set up to service to the food. We couldn't have asked for a better venue. Thanks again for a wonderful experience that will remain with us forever.
05 April 2013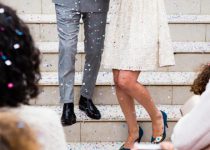 Paul & Lisa's Wedding
We selected the Banyan Tree as the venue for our wedding reception meal due to a combination of the hotel's local and international reputation and the responses to a number of searching enquires.
As a Railway Signalling engineer, I have an eye for detail and leave nothing to chance.  On the approach to our wedding, I exchanged many emails which were consolidated into a detailed document detailing how the evening was to progress.  I must say that your team ensured that all details we discussed were delivered upon in a timely and effortless manner.
Whilst I am not that well-travelled, I have eaten at a number of prestigious restaurants including The Ritz on London's Piccadilly, The Michelin 2-star Shang Palace at the Kowloon Shangri-La and Sala Rim Naam at the Mandarin Oriental in Bangkok.  I can say that to me, none of the above would have been able to match the quality of food, personalised service and ambience provided by your hotel and delivered by your team on our wedding night.  It was certainly the best meal I have ever eaten.
 I would like to say thank you once again to your Hotel, and each and every one of the team for ensuring our wedding meal was exactly how we had wanted it.  Many of our guests commented on how the meal made the day.
 If I had all of the money in the world and any venue to choose from there is nothing that could have been done to make our wedding meal any better.
23 March 2013