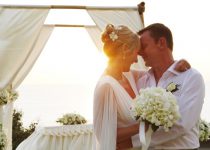 Karen & Mark's Wedding
We would like to take this opportunity to let you know we had the most amazing stay in your beautiful resort from the 12th – 20th October, 2011. From the moment we were picked up at the airport, greeted in the reception with cold flannels & Thai flowers to the moment we checked out, we felt like royalty. Every one of your angels was absolutely courteous, happy and delightful and nothing was ever too much trouble.
We were lucky enough to renew our vows on the miracle lawn on Sunday 16th and Ting did a fantastic job organising everything so the day ran smoothly and without any hitches, it could not have been more perfect, so thank you Ting for a wonderful job. 
We have stayed in numerous places throughout the world but none have compared with Paresa, its magnificent views, the Aqua Suite where we stayed was beautiful and very private, the food in both restaurants was fantastic and some of the best food we have ever tasted and your staff were faultless….It would have to be the most amazing experience we have ever encountered!
Thank you again and we can't wait to come back and stay at "The Heavens of all Heavens"!
16 October 2011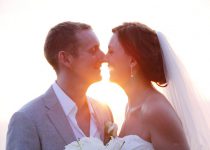 Jo & Jeff's Wedding
To all the amazing staff at Paresa Resorts. A very big "Thank You" for making our wedding day the most special time at our lives your attention to detail and hospitality for us & all our guest was five star and greatly appreciated. A very special thanks to Khun Ting for everything & everyone else who worked so hard.
16 April 2011