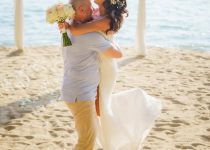 Cindy & Daniel's Wedding
Everything was absolutely perfect and organized. We showed up and didn't have to worry about anything. The wedding went smoothly and the pictures were gorgeous.
 
30 March 2023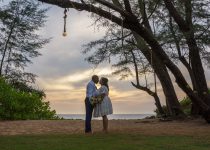 Andrew & Sarah's Wedding
Michelle at My Overseas Wedding was very responsive. I thank her and the rest of her team for organizing our oversea wedding in Phuket, Thailand at Sala Phuket Mai Khao Beach Resort. It was truly exceptional wedding ceremony. The staff at Sala Phuket truly made our stay so relaxing, fun and memorable. Thanks once again.
28 March 2023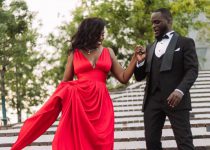 Simone & Aaron's Wedding
The most magnificent resort I've ever been to…
The food is enough to make you swoon. Restaurant chef Tony is top notch and his kitchen churns out the most amazing dishes.
Staff cannot be beat-always smiling and eager to assist in any way needed. Nueng oversaw my ridiculously demanding wedding requests with a smile.
Peaceful, gorgeous scenery- baby soft sand.
The only thing lacking was my vacation leave. Departure was almost painful.
23 March 2023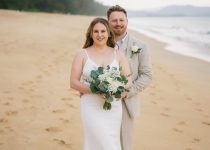 Jordan & Rebecca's Wedding
We cannot express enough how grateful we are for all the hard work, effort, and dedication you put into making our wedding day a dream come true. 
Your attention to detail, professionalism, and expertise helped us navigate the complex and overwhelming process of planning an overseas wedding, making it a seamless and enjoyable experience.
You were always available to answer any of our questions, and to provide us with guidance.
On the day of our wedding, you made sure everything was set up perfectly, and every aspect of the event ran smoothly. You took care of every little detail, so we could focus on enjoying the day.
You exceeded our expectations in every possible way, and we know that none of it would have been possible without your hard work and dedication. You truly went above and beyond to ensure that our wedding day was everything we wanted and more.
Thank you again for everything you did to make our wedding day unforgettable. We are forever grateful and will cherish the memories of this day for a lifetime.
We will certainly be returning for our anniversary, and it is something we look forward to. 
I wish you all the best, and keep doing what you do best!!
21 February 2023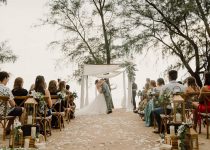 Treyton & Madison's Wedding
I cannot possibly say enough good things about this place. My wife and I had decided to get married in Phuket before we left for a world trip. Sala was the first place I reached out to, just a month before we would be there. Nueng helped us plan our entire wedding in under a month and it was the best day we could have ever asked for. The entire staff at Sala is wonderful and accommodating. One of the staff members even took the shoes off of her own feet and gave them to my wife as she was about to walk down the aisle. We were so thrilled with this place we immediately decided to extend our stay two more days. The rooms were immaculate, the food was phenomenal and the vibe was indescribable. I can't wait to come back some day. Thank you Nueng and everyone at Sala Phuket!!
28 July 2022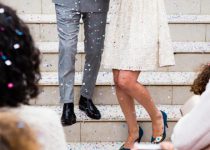 Ruby & Wilson's Wedding
Thank you so much Ae for your help today. My wedding reception was amazing and all my guests were really impressed. The food was good and the decoration you organized for us were so so pretty!!
08 February 2020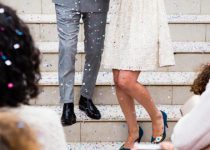 Magdalena & Poitr's Wedding
I would like to thank you for organizing my wedding. Although we were contacting only via email, everything was according to the plan and went really smooth. Also many thanks for recommending hair & makeup stylist and Ammata. They all are very professional and I am very happy with the service. 
I am very grateful to have my wedding in Sala Phuket!
24 January 2020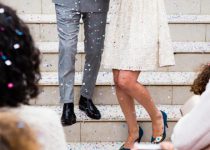 Alan & Zhi Xuan's Wedding
Thanks for everything Ae & Nueng. The wedding was beautiful. Wouldn't have been complete without your assistance!
07 December 2019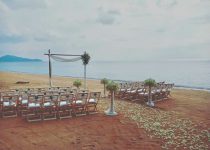 Anouk & Auke's Wedding
Thanks a MILLION for making our BIG the day so perfect. We absolutely had the best day of our lives and all our guests enjoyed it very much as well. Thanks so much for your brilliant organization – it wouldn't have been the same without you.
Please find attached a few pictures 🙂 We'll definitely share some more when we have received the professional ones.
Thanks and have a fabulous day.
15 November 2019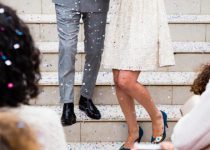 Emma & Dominic's Wedding
We just wanted to say thank you for giving us such a wonderful few days at the Sala and our time with you was just not enough.
We could not be more delighted with how things were and so thank you for helping to make our wedding so special.
I'm sure we'll be back so look forward to seeing you soon.
All the best and thank you again.
31 March 2019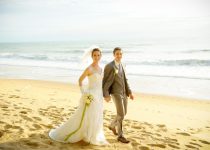 Brie & Richard's Wedding
After searching many different hotels and locations, my wife and I decided to get married and celebrate our honeymoon at the SALA Phuket Resort. SALA made our special day and the rest of our stay very memorable.
SERVICE
Following the confirmation of our reservation and wedding ceremony, we were contacted by the wedding planner to arrange all the details very systematically. We never went more than a week without an update regarding how the plans were going.
We frequently received emails from SALA simply telling us that everything was working out great and they were looking forward to meeting us when we arrived. Their frequent and clear communication before we even arrived really made us feel content, which is exactly what you'd hope for a destination wedding.
Once we arrived at SALA, during our check in we were greeted by the General manager Jon, and the wedding planner Pui. They let us know that everything was going according to plan with regards to the wedding and would keep us updated. It was obvious that not only were preparations being made, but also SALA had informed every single staff member of our wedding. Everybody was incredibly welcoming and would tell us how excited they were for the ceremony.
ROOM
We stayed in a SALA Pool Villa and thoroughly enjoyed every day in it. The room was always nice and cool in the day. We enjoyed the outdoor bathroom as it added to the tropical ambience of the entire experience. The bed was incredibly comfortable and the mini bar area had a thoughtful amount of drinks and snacks to choose from. Furthermore, the small private pool was great for relaxing and even putting in a few laps.
FACILITIES/AMENITIES
Over our stay we were able to take advantage of everything that SALA offered. The sauna was very nice and always empty. The small gym was thoughtfully put together and always had a supply of apples and water for after the gym. Over the course of our stay, we were able to try many different Spa treatments. We thoroughly enjoyed all of the treatments and found the staff to be very friendly.
RESTAURANT
We thoroughly enjoyed every meal we had over the course of our stay in the restaurant. The breakfast always had unlimited fruit, yogurt, granola, milk, coffee, and tea to choose from to go along with a handful of main course selections from the breakfast menu. The main course portion sizes were also very generous. We found the menu choices for lunch and dinner to be equally delightful with large portions that were always delicious. We'd considered eating at restaurants at other hotels but decided not to since the price would be comparable or more expensive, and we thoroughly enjoyed everything we ordered – from the salads to the main dishes to the Thai sampler platters. We knew we could always count on having fantastic food and drinks when we dined in the restaurant. The bar was also nice to lounge in and enjoy tapas and drinks from the menu. Towards the end of our stay, there were also deals for bottles of wine during happy hour.
WEDDING CEREMONY
Overall, SALA fulfilled and surpassed all of our expectations for our wedding ceremony and reception. Our wedding planner Pui, was incredible throughout the whole process and alleviated any concerns we had about organizing a wedding in an unfamiliar location. She made the whole process as transparent and stress free as it could possibly be. The whole process was made so easy.
Come the day of our wedding, everybody's prayers seemed to be answered as the rain clouds opened up and we had fantastic weather for our ceremony and dinner. Everything about the evening was flawless and we honestly could not think of anything that could have made the ceremony or reception any more perfect than the SALA Phuket team made it for us.
Overall, our 2-week stay at the SALA Phuket was easily one of the best vacations we've ever had. The amazing staff, beautiful facilities and location provided an incredibly carefree and relaxing atmosphere.
29 September 2012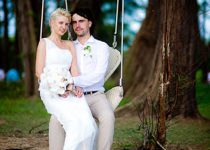 Anna & Denis's Wedding
Thank you guys for making our dream wedding come true! Special thanks to Ake, Jan, Gift, Pui and all those who was involved into the event. We are happy we have chosen SALA. Will surely come back for our anniversary. =)
18 July 2012